At Mojo-USA, our driving force is to provide our customers with only the highest quality artwork and products all while keeping the prices competitive and have a quality "Made in the USA" garment.  Through years of combined talent and experience we have created the best in the industry.
---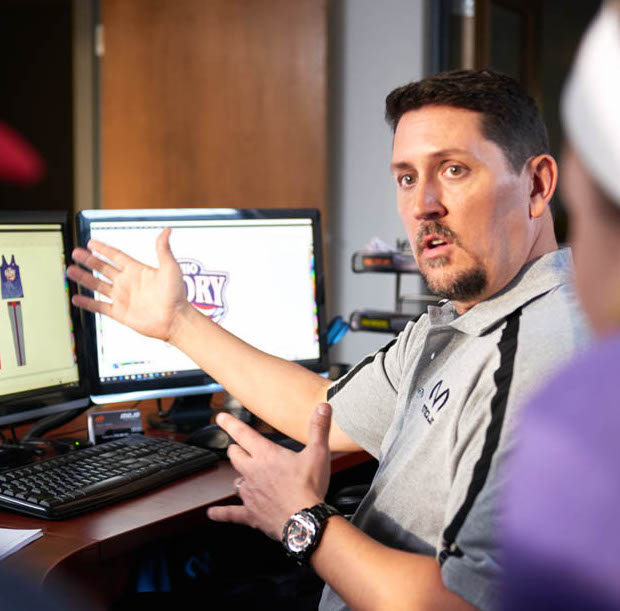 Mark Witte
Self Proclaimed Genius!
Mark is the founder and creative mind  behind the whole operation and the leader of our team. Mark brings over 27 years of experience in art, design and industry knowledge to the table and is the motivating and driving force behind Mojo-USA.com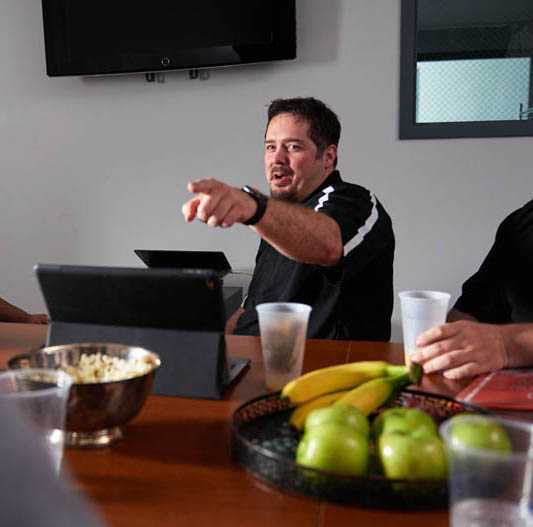 Adam Hollett
Support Ninja/Jedi
Adam is the man behind the scenes. He makes everything come together and work from ordering all the way through production. With extensive knowledge of the photographic world and automation, he has been able to build much of that into the world of fulldye to make an already amazing product better.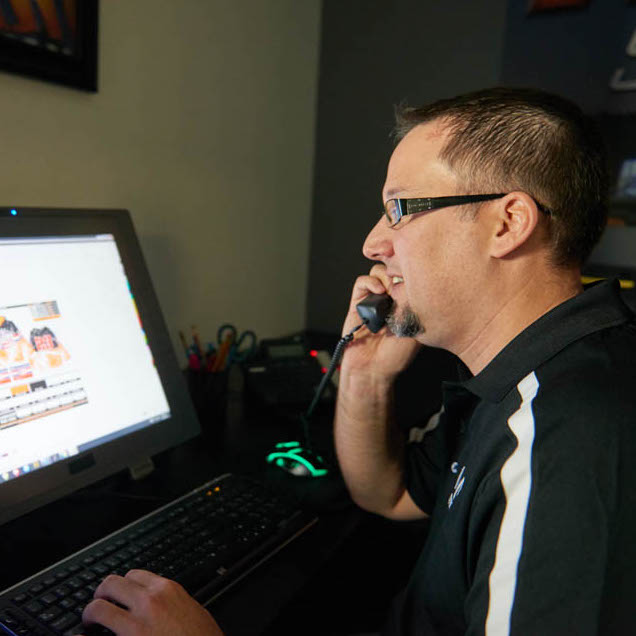 John Overberg
The Art Guy
John "The Art Guy" Overberg is the man behind the magic. He brings your ideas to life. With extensive skills in design, John brings a creative edge to the team that is unparalleled in the industry.